Create Linux application with Flutter
Hello, in this article I will explain step by step, how you can create Linux application with Flutter .
I have currently installed Ubuntu 21.04, but you can do it at any Linux distribution.
Install snap on Ubuntu from the command line
$ sudo apt update
$ sudo apt install snapd 

Install Flutter using snapd
$ sudo snap install flutter --classic

Install additional requirements for Linux
$ sudo apt-get install clang cmake ninja-build pkg-config libgtk-3-dev

Enable Linux desktop support
$ flutter config --enable-linux-desktop

Install Visual Studio Code

I have decided for this demonstration to use Visual Studio Code, but you can also use Android Studio.
$ sudo snap install code --classic

Install Flutter plugin
open VS Code
Go in extensions
Type in the search field "flutter"
Install and restart VS Code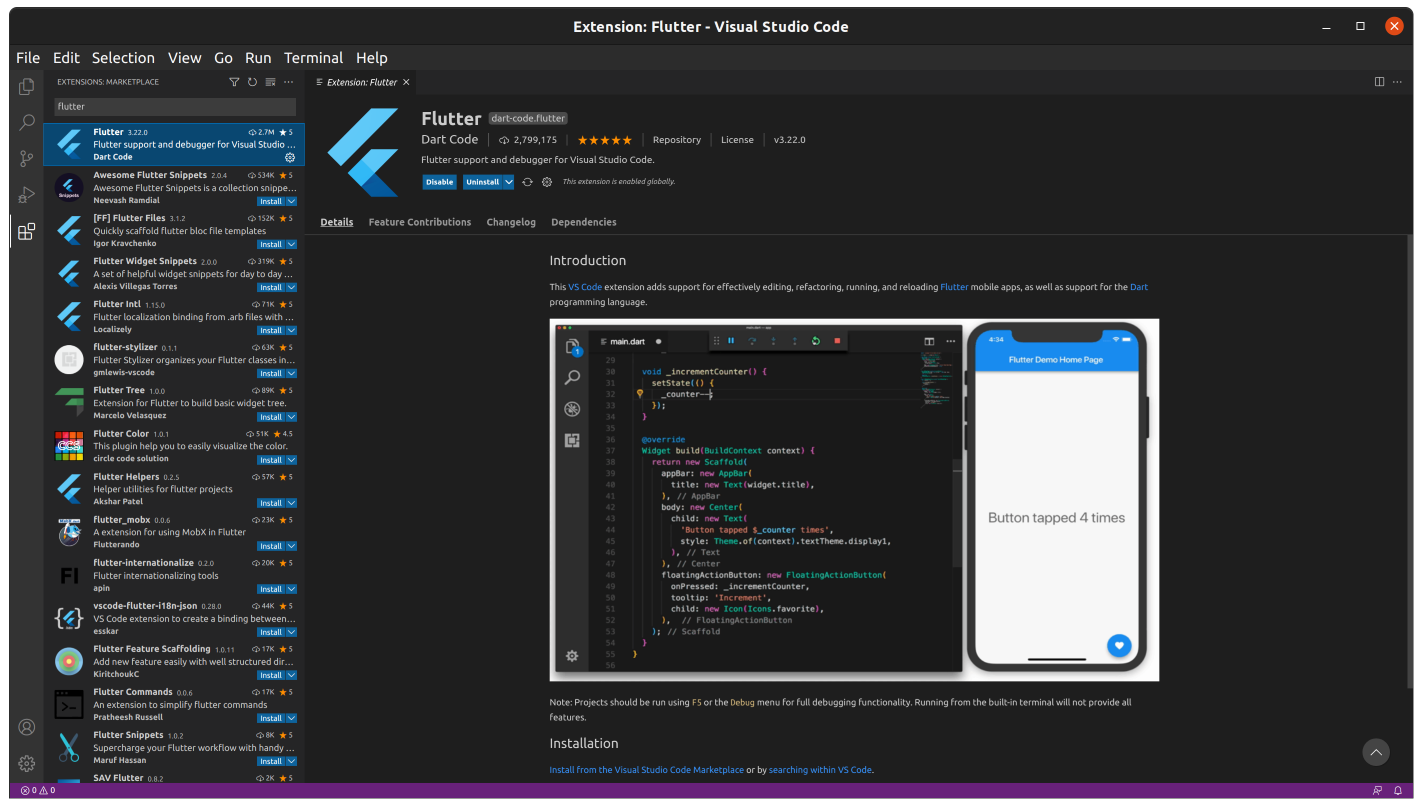 Create new Flutter project
in VS code press Ctrl+Shift+P
Select Flutter: New Application Project and press Enter
Select destination for the project
Enter project name
Now you have created new Flutter project.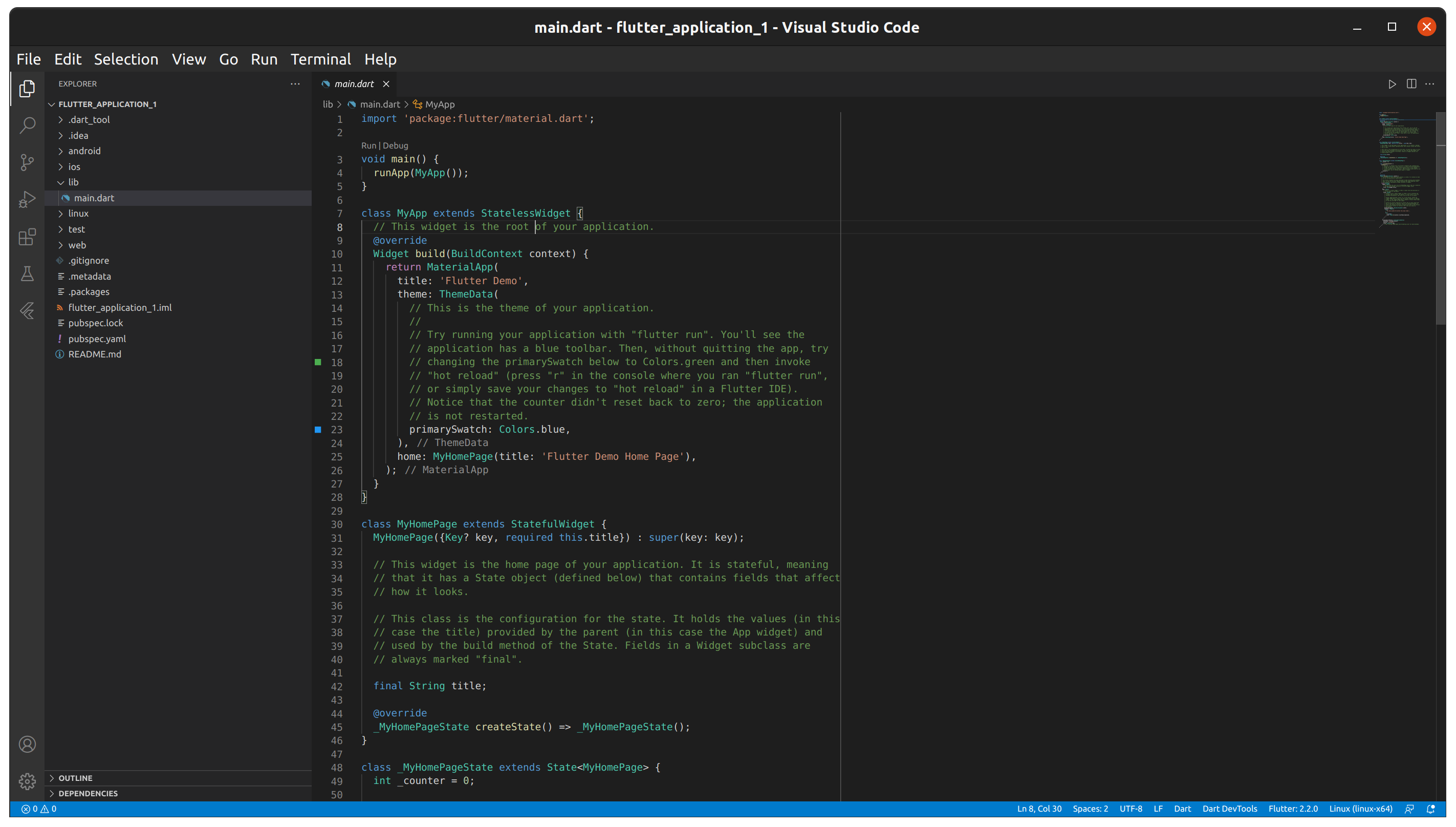 In the bottom right corner select the target device, we will select "Linux desktop". If you want to build web app or android you can select some other device.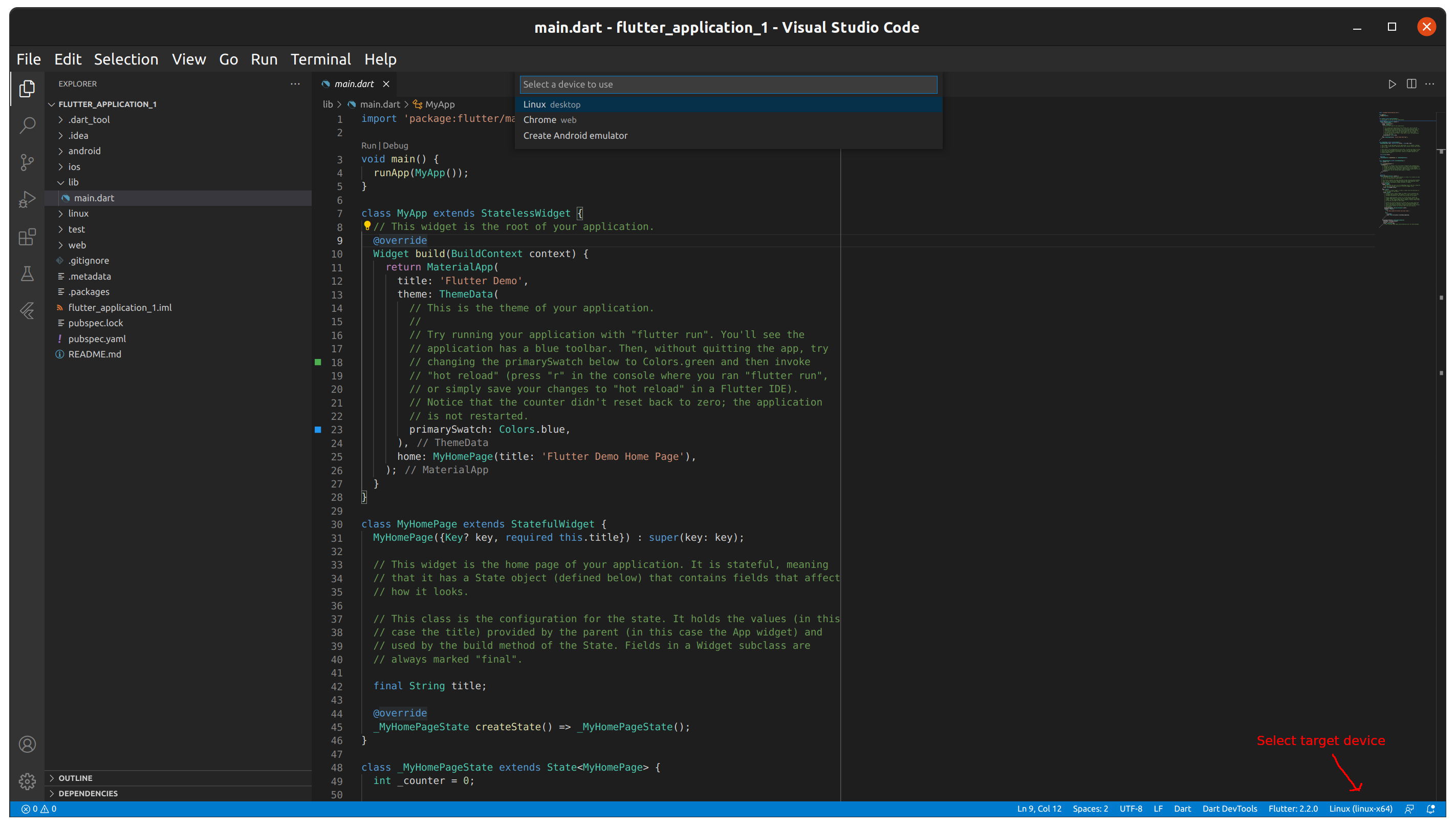 To run application just click Run > Start Without Debugging, or press Ctrl+F5. And here is our Flutter application for Linux.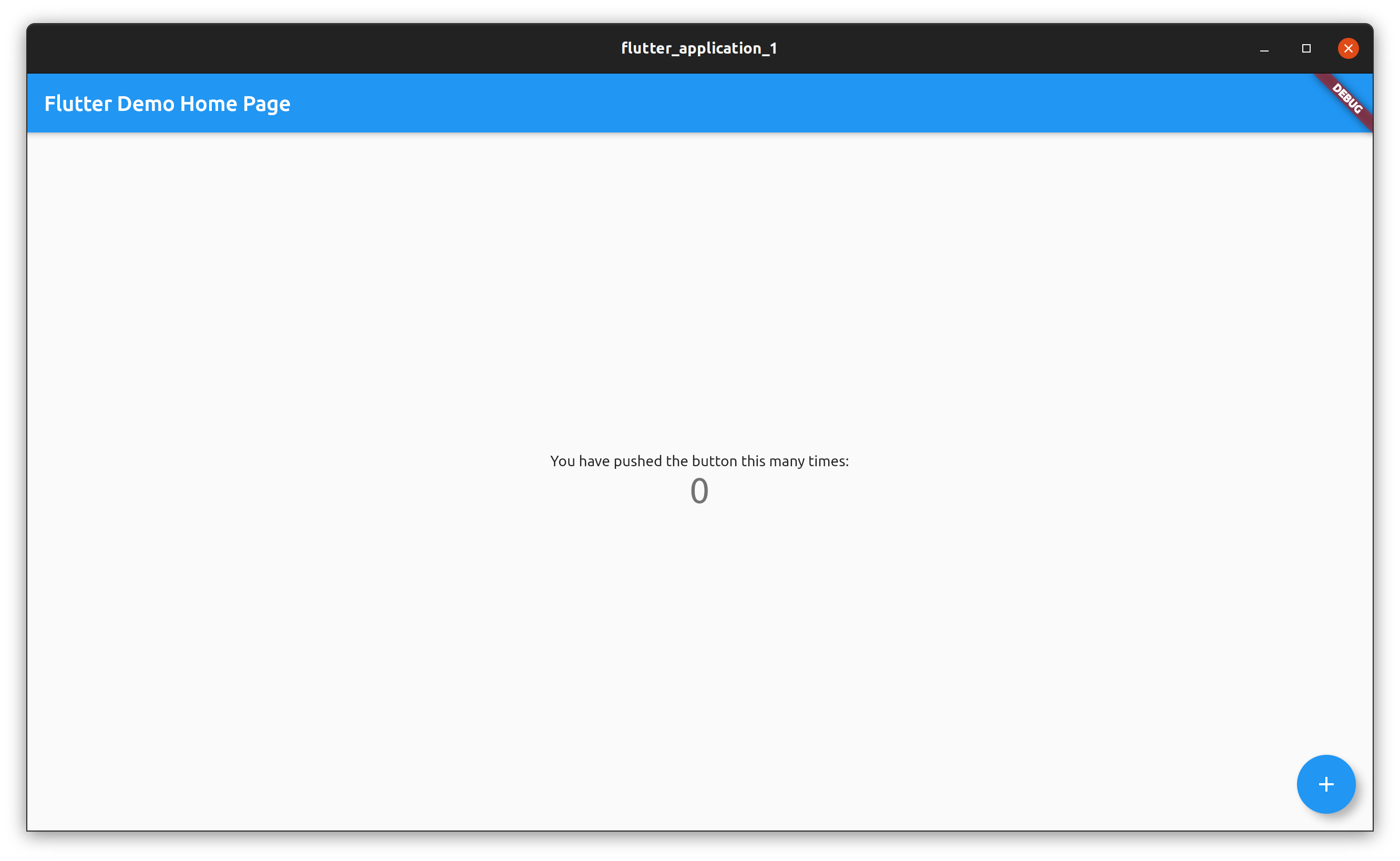 For this simple tutorial, my source is Flutter official documentation that can be find here.
In some of the next articles I will write more about how you can deploy Flutter application to Snapcraft .
Thanks.
Checkout my Flutter game for Linux here.